Saturday, August 2nd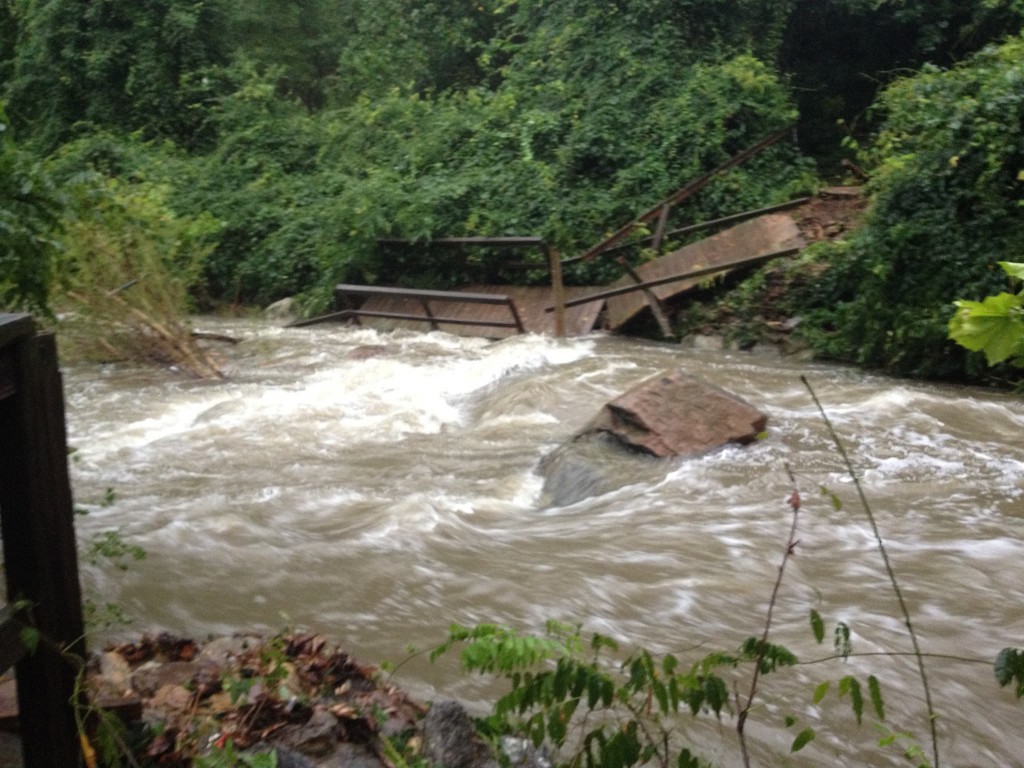 We have some cleanup work to do in Forest Hill Park.  As many of you know, one of last week's storms took out the wooden bridge across Reedy Creek.  It's a total loss.
This weekend, we'll be dismantling and cleaning up un the remains of the bridge and clearing brush from the hillside so that we can scout line for a trail reroute that will allow us to better cross the creek.
Bring your gloves, sturdy shoes, long pants, water and a snack and meet us at the former site of the bridge at 9am in Forest Hill Park.  Parking is available behind the Patrick Henry School – just walk down (west on) Forest Hill Ave. and turn into the park.